WHAT WE DO
The Chemical Engineering Outreach team from the University of Utah is committed to improving exposure to STEM fields in local communities. Through visiting classrooms and other STEM events, we want to show you why we love Chemical Engineering, and why you might, too.
THE TEAM
Chemical Engineering Outreach is a diverse group of University of Utah students led by professor Tony Butterfield. We strive to connect personally with every student we see and show that anyone can find success in STEM fields.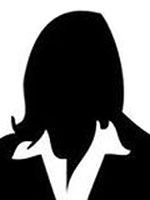 KATRINA OR SHAYLEE
TREASURER
CONTACT US
Please use one of the emails above or the contact form below if you have any general questions or comments. To request a visit, click on 'Request a Visit' found in the menu bar. For mail or in-person interactions, please use the address below.